Now while supply last, we have a discounted price on Flashing Binkies ($2) and IN STOCK skates (20% off) for the start of this new year! Come on in and check them out!!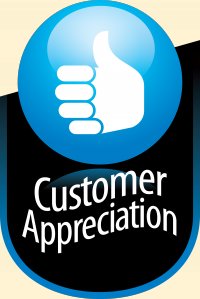 Customer Appreciation Day
Monday Jan 16th is MLK Day, Session is from 1 - 4 PM
All admissions are FREE!!
Skate Rental $3.00 (if needed)
Perfect place to come on your day off school!
Saturday Jan 21st From 7PM - 12AM
$10.00 admission $3.00 Skate Rental
All admissions benefit the Muhlenberg Ice Hockey Team (There are no Saturday Night sessions in January except this Midnight Skate.)
Learn to Skate Class
Saturday Mornings 9:30 AM - 10 AM. $4.25 per class - Includes skate rental and admission to the 10 -12 PM session.
We have a new shirt for that special skater in your life. Only $10.00!!